5 Reasons Why You Should Upgrade to a 2020 Jeep Wrangler
With ample opportunities to go Jeeping in the Florida Panhandle take a look into which would be the best option for you and your crew. There are even diesel and hybrid options to come in 2020, so if electric SUVs have your interest peaked, a new Jeep Wrangler in Crestview, FL might be the perfect call for you. Come by Chrysler Dodge Jeep Ram Crestview and take a look at what options are available.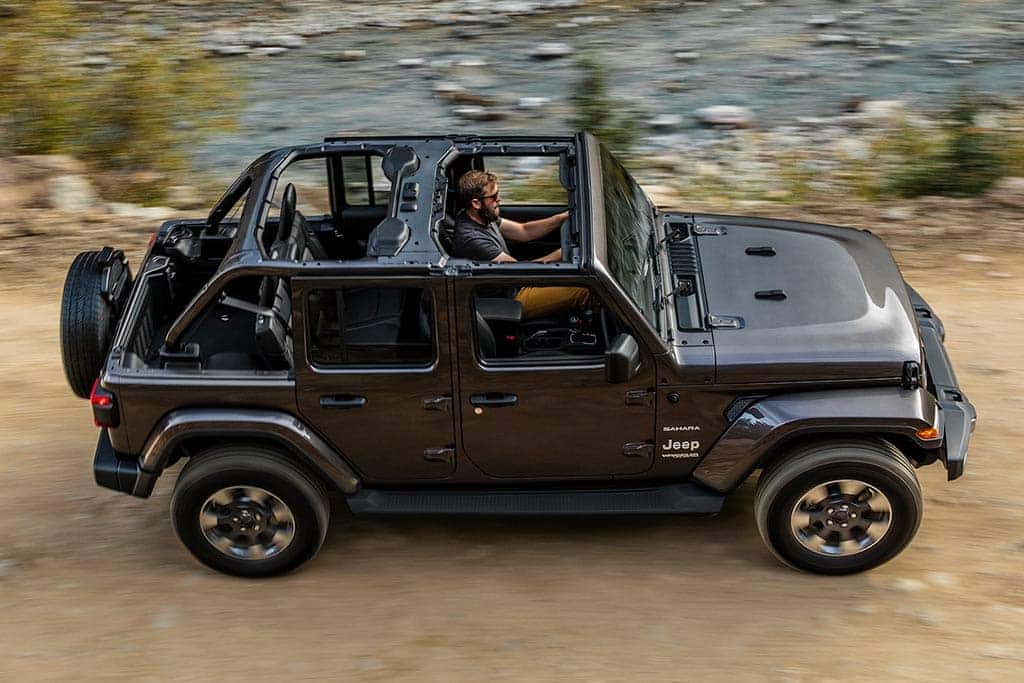 Availability of the v-6 eTorque Model
When it comes time to look for a Jeep Wrangler near Fort Walton Beach, Florida the addition of the eTorque model really differentiates it from previous releases. The system is considered a mild hybrid system and makes the fuel economy better. Your engine will be supplemented when the rev range does not have as much torque coming in as you would like. This option is available on the 2020 Jeep Wrangler Unlimited Sahara model.
Trim Levels Available on the New 2020 Jeep Wrangler
Near Pensacola, Florida, the new 2020 Wranglers are available in all of their standard trim levels but with additional capabilities. Popular models include the 2020 Jeep Wrangler Unlimited Sport, Sahara, Moab and Rubicon as well as the Jeep Wrangler Sport S and Sport S 4×4 trim options. Knowing what your preferences are for connectivity conveniences, interior comfort and space, and off-road capabilities will help you decide which is the right trim for you. For example, the Wrangler is more budget-friendly than the Rubicon as the latter of the two models is the more off-road, rugged model built for durability.
Comfort and Style are Never Compromised in the 2020 Jeep Wrangler
A few updates everyone is happy to see are the optional packages like the Wrangler Willys Edition, Wrangler Freedom Edition, and Wrangler Black and Tan. Other add-ons include leather and heated seats, a Uconnect infotainment system, and Apple CarPlay and Android Auto options. The technology group is impressive on many fronts and you will be happy with the features that have been updated.
Stick with Timeless Features While Adding Modern Upgrades
It can be hard to switch away from a style as timeless as the Jeep Wrangler. Thankfully, all of the classics that have made Wrangler such an icon remain the same with the 2020 models. The doors and windshield can still come right off, the body sits high above the road to give you the best views of what is around you, and that rugged exterior stays true to its original style.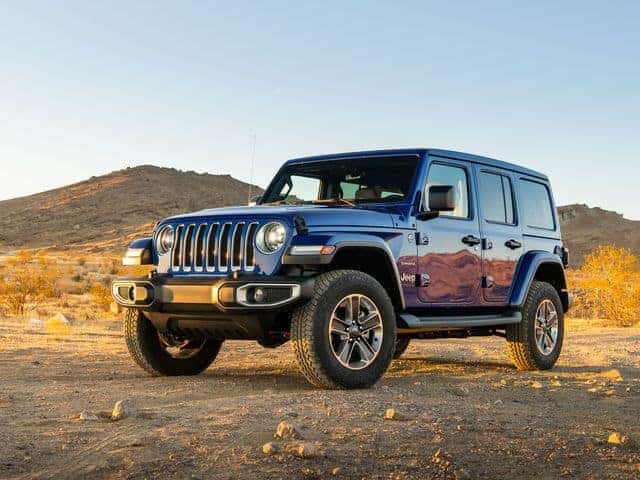 Buying a New Wrangler at Crestview Means Great Service Even Once You Leave the Lot
The team Chrysler Dodge Jeep Crestview is always working to give you the best experience possible. If you are in the Fort Walton Beach or Pensacola areas, this is a great place to come by and see these incredible new options for yourself.
Come by and see the new Jeep Wrangler inventory that is available and which is the perfect fit for you and your family. Whether it's the horsepower, ParkView backup camera, remote keyless entry, or the classic ruggedness that Wrangler is known for, there is a great option for you at Chrysler Dodge Jeep Ram Crestview.