To ensure the longevity of your vehicle, staying up to date on routine oil changes is extremely important. When it comes time for an oil change, the certified service experts at Chrysler Dodge Jeep RAM FIAT Crestview will get the job done. Know you are getting the best care for your vehicle at our Service Center near Fort Walton Beach. Before booking your oil change, be sure to check out our service & parts specials for additional savings when you stop by the dealership!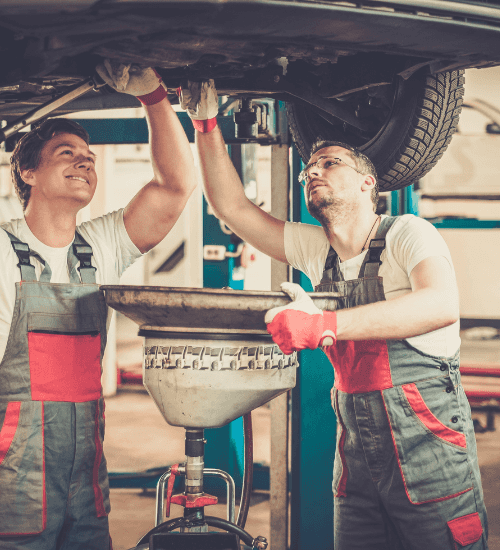 Know When to Change Your Oil
By paying attention to your car's warning lights, you will know when it is time to properly service your vehicle. Consult your vehicle's owner's manual in order to evaluate the best time and process for checking vehicle oil levels. Typically, your vehicle needs an oil change at least once a year, and our technicians will change the oil, filter, and reset your warning light. Our technicians will also assess your vehicle's tire wear, fluid levels, and other essential vehicle functions.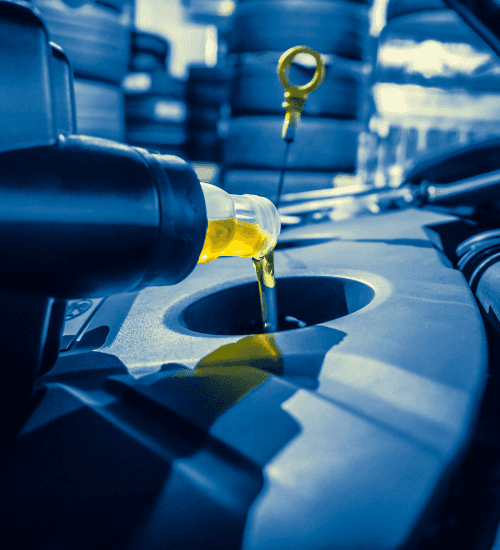 Benefits of an Oil Change
By staying up to date on oil changes and routine maintenance, you can have the peace of mind that your vehicle will run smoothly during its lifespan. Though every vehicle is different, the typical oil span guideline is between 7,500 to 10,000 miles. If you typically drive under harsh conditions or frequently off-road, we recommend visiting earlier. The main benefits of staying up to date with oil changes include:
Engine parts staying lubricated
The engine is running at maximum power
The engine is free of pollutants
The engine will not overheat
It is never a good idea to extend your oil change intervals. Engine oil wears out over time, leaving your engine with insufficient lubrication and protection. Trust that our certified technicians will care for your vehicle and perform the best service possible!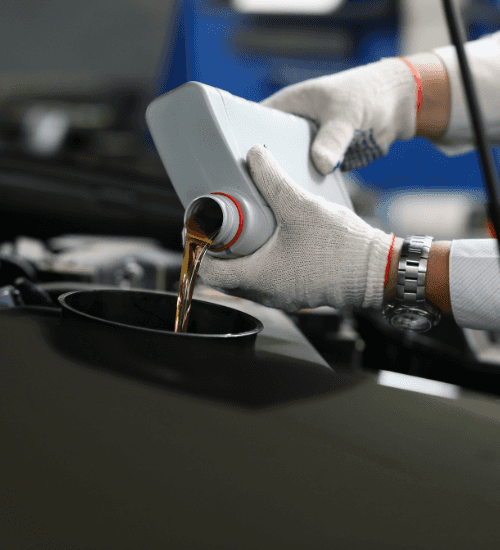 Full-Service Oil Change at Chrysler Dodge Jeep RAM FIAT Crestview
When you need to service your car, get your service performed at our Step One dealership in Crestview! Save time and schedule your service appointment online. Call or stop by today, our service team can't wait to assist you!
What is the difference between conventional and synthetic oil?
Conventional motor oil is Crude oil that has been extracted from the ground and refined. Synthetic oil, on the other hand, is a manufactured product that may be made from modified petroleum components and/or other materials.
When is synthetic oil necessary?
If you live in a region with very cold winters or very hot summers, or if you use your vehicle for towing or hauling heavy material, synthetic oil helps protect the engine from strain and won't break down as quickly as conventional oil. If you have an older engine that's prone to sludge buildup.
Do I have to schedule an oil change online?
No, but you can schedule an appointment online to save time at the dealership, and be sure to check out our service specials to help save money.
How long does an oil change take?
An oil change takes about 30-45 minutes, depending on wait times. Save time and schedule an appointment online or stop by Chrysler Dodge Jeep RAM FIAT Crestview today!